About
I am an optimistic problem solver with a strong set of technical skills. I pride myself on being a fast learner, which allows me to quickly adapt to new environments and teams. I am confident in my ability to tackle challenges head-on and find innovative solutions.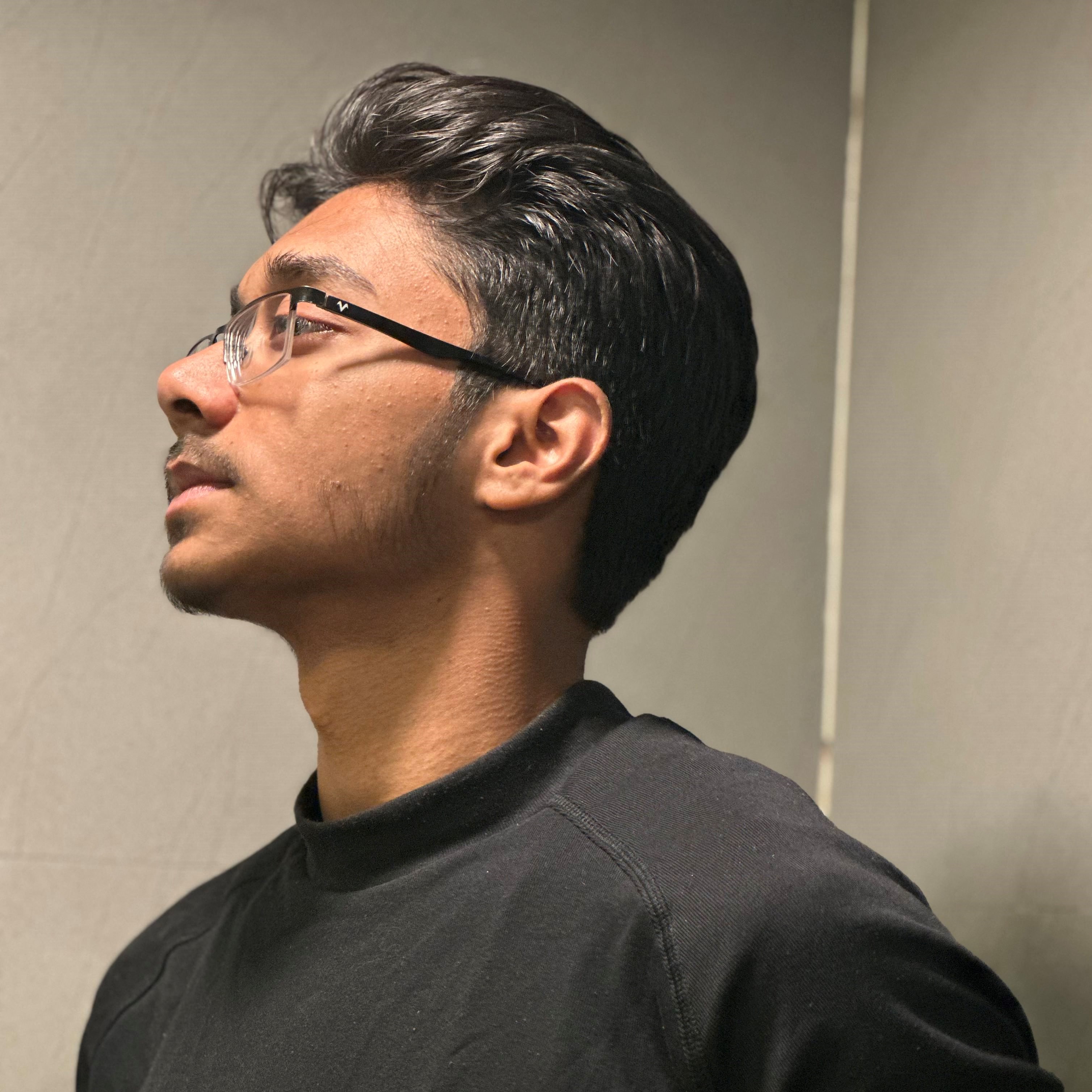 Fullstack Web Developer.
I'm an optimistic problem solver with strong technical skills.
Birthday:

29 Nov 2004

Website:

ibrahimz.com

Phone:

+91 7794029910

GitHub: ibrahimzaman
City:

Hyderabad, India
Age:

18

Degree:

Bachelor (student)

Email:

ibrahimzaman1129@gmail.com

Freelance:

Available
Inspired Web Developer with technical skills in, Back-end, Front-End Development & Data-base management with willingness to learn and master UI/UX.
Facts
I'm a highly co-operative person which enables me to blend into new environments and I possess great team ethic.
Projects- Major and Minor
Skills
I possess adamant problem solving skills, impressive communication skills and Baisic computer skills.
Resume
"If there's a problem with the code, it's fixable"
Techonology
Programming Languages & Frameworks
JavaScript
Node JS
React
Express JS
HTML
CSS
MongoDB
JavaScript
Education
Bachelor of Commerce
2022
Gyan Degree College, Hydrabad, Telengana
Student - (graduation 2025)
Intermediate [BiPC]
2020 - 2022
Crescent Jr College, Hydrabad, Telengana
Non-Technical
Skills
Problem solving skills.
Communication skills.
Computer skills.
Team ethics.
Fast typing.
Fast learner.
Hobbies
Learning about new tech
Photography
Portfolio
Below is the list of my projects and the links to them
Contact
Location:
Hyderabad, Telengana
Email:
ibrahimzaman1129@gmail.com